Our Story
Since our launch in 2009, we have released nine vintages of our flagship Napa Valley Cabernet Sauvignon and have grown production as well as expanded the portfolio to five wines. During the same time period we are proud to say that all five wines have sold out of every vintage. This success is due to the Team we have assembled from partners and principals all the way through production and pickers. Competing at the highest level requires a strong team and we have grown and improved throughout our journey.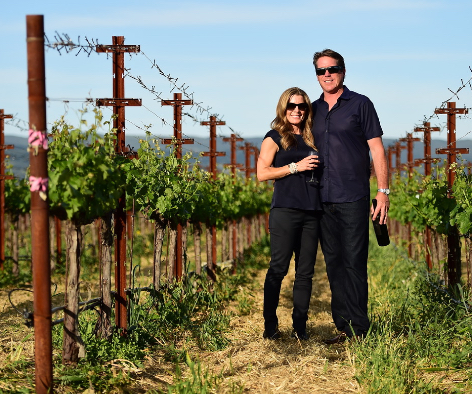 The Mirror Napa Valley story began with our two original cabernet vineyards in St Helena. These two sources of cabernet literally "mirror" each other across Napa valley. The western half of the two vineyards is just off Highway 29. The eastern half perched above the Silverado Trail. Winemaker, Rob Lawson used this combination of great fruit sources to create our inaugural 2005 Mirror Napa Valley Cabernet Sauvignon and has maintained a consistent flavor profile throughout every vintage.
As an entrepreneur, I collaborated with Rob to take a humble approach to making the best wines possible year after year. The goal has always been to over-deliver at every stage. From the wine itself to packaging to customer service Mirror Napa Valley focuses on covering all the details. We will continue to build on this core philosophy and strive to be a reflection of the truest artisanal Napa Valley wines possible.
The Mirror (mir-er) story is constantly evolving. The Mirer Family Foundation has continued to grow with the help of various unique wine promotions. Helping children's charities tied to health and education has always been the focus of the foundation. Our reach is expanding every day. Hundreds of thousands of dollars have been donated to various charities because of those who join in our Team's efforts.

Sincerely,