Our Story
The Mirror Napa Valley story begins with our two original cabernet vineyards in St Helena. These two sources of cabernet literally "mirror" each other across the Napa Valley. The western half is just above Highway 29 and the eastern half is perched above the Silverado Trail. The combination of these great fruit sources helped launch our brand as we introduced our inaugural 2005 Mirror Napa Valley Cabernet Sauvignon. It's hard to believe we are already celebrating our Tenth Anniversary!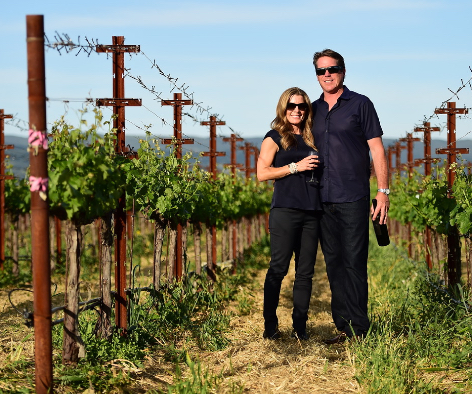 Since our launch in 2008, we have released ten vintages of our flagship Napa Valley Cabernet Sauvignon and have expanded the portfolio to five unique wines. We are proud to say that our wines consistently sell out and that our mailing list strengthens each year. This success is due to the team we have assembled from partners and principals all the way through production and pickers. We are excited to produce our wines at Eleven Eleven Winery starting summer 2017 under Kirk Venge's winemaking direction. Kirk is in place to help us take Mirror to the next level as we prepare for harvest 2017. This is truly an exciting time in our development.
As an entrepreneur, I chose to take a humble approach to making the best wines possible while growing the portfolio over time. The small details matter to our team and our finished wines are intended to reflect that. From the wine itself to packaging to customer service Mirror Napa Valley focuses on covering all the details. We will continue to build on this core philosophy and strive to be a reflection of the truest artisanal wines possible.
The Mirror (mir-er) story is constantly evolving. The Mirer Family Foundation has continued to grow with the help of various unique wine promotions. Helping children's charities tied to health and education has always been the focus of the foundation. Our reach is expanding every day. Hundreds of thousands of dollars have been donated to various charities because of those who join in our team's efforts.

Sincerely,